<<Other Years
Chaplin Cleanup Day


April 17, 2021 (Saturday)

We live in a wonderful town, that's filled with the natural beauty of forests, fields, rivers, streams, ponds and wildlife—as well as historic buildings and cemeteries. All too often, many of us forget just how interesting and beautiful our town is, and don't do all that we can to help preserve that beauty. If you're like me, you feel disgusted when you're walking or driving down a road in our town and see trash littering the sides of the road, or in our cemeteries, Diana's Pool, or other public spaces. Here's a chance to do something about it!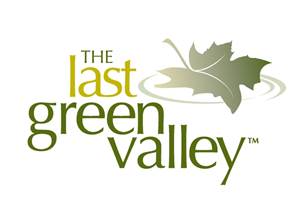 The Chaplin Conservation Commission sponsors an annual Chaplin Cleanup Day, which takes place on the 3rd Saturday of April each year. We did not have a Cleanup Day in 2020 due to COVID-19.
The goal is to have as many individuals, households, and organizations as possible each agree to clean up a section of road or other public area (like Diana's Pool, a cemetery, etc.) within Chaplin. We hope that you will participate, and encourage your friends and neighbors to participate, to help renew this sense of pride and make our town an even better place to live.
---
How to Participate
With COVID-19 and social distancing, the world is a very different place this year. We will not be having any lunch together on Cleanup Day as we usually do. However, we are still going forward with Cleanup Day, as that should not pose any particular risk as there is no need to be near to other people for this. I do suggest wearing nitrile gloves and of course handwashing immediately afterwards, just to be be sure, in case the nip bottle you pick up was just tossed from a car right before you picked it up.
Look at the list of cleanup commitments below, and choose an area not yet taken that you or your family/household/organization are willing to take responsibility for cleaning.
Email a note to cleanup@komuves.org with the following:

► Your Name(s).
► The area you'll be cleaning up (if part of a road, give intersections or house numbers of ends).
► (Limited Availability) You can also request to borrow a trash pickup tool or high visibility safety vest (include size of S, M, L, XL, XXL). If you do, please also provide your phone number. You can pick these up outside from my home on Bedlam Rd.

On or before April 17 perform the cleanup. Plastic trash bags and gloves will be available at the Chaplin Town Hall if you need them. If you come across anything on roads or public land that's too large for you to manage, please let us know, and we'll ask the town to deal with it, if that's appropriate. For the weekend of April 17, a town dump truck will be parked at the Town Hall parking lot, into which you can deposit trash from the cleanup (please do NOT bring any personal trash).
After the cleanup, send any comments, reports, or photos that you want to share about what you found to cleanup@komuves.org. These will be published on this cleanup web page.
s
---
2021 Chaplin Cleanup Commitments (View Map)
| | |
| --- | --- |
| Area | Responsible Party |
| 198, from Pumpkin Hill Rd. to Natchaug St. | Kerry Sacchi , Abbey Morse, Jocelyn Cates, Patrick Morse |
| 198, from Transfer Station to #405 | Catharine Dietrichsen |
| 198, from Ridge Rd. to Bedlam Rd. | Micah Gutt |
| Bujak Rd. | Dick & Helen Weingart |
| Bedlam Rd. cemetery | Alyssa, Thomas, & Brigid Gray |
| Bedlam Rd. from town line to #222 | Alyssa, Thomas, & Brigid Gray |
| Bedlam Rd. from #222 to #156 | Virginia Walton |
| Bedlam Rd. from Hall Rd. to #48 | Chris & Gilbert Komuves |
| Cedar Swamp Rd. from S. Bear Hill Rd. to #49 | John Lamb |
| Chaplin St. | Peter & Jeanette Haines |
| Chappell St. | Zuidema Family |
| Diana's Pool | Rebecca Stockdale-Woolley |
| England Rd. from 198 to Canada Ln. | Sandra Horning |
| Federal Rd. from Tower Hill Rd. to Davis Rd. | Adele & Henry Swart |
| Marcy Rd. | Ann Lewis & Dave Raczkowski |
| Miller Rd. from S. Bear Hill to Mt. Laurel Ln | John Lamb |
| Morey Rd. from 198 to Marcy Rd. | Rusty Lanzit & Familyl |
| Morey Rd. from Marcy Rd. to Town Line | Ann Lewis & Dave Raczkowski |
| Mountain Laurel Ln. | John Lamb |
| North Bedlam Rd., from #202 to #90 | Pat & Bob Dubos |
| Nollett Rd. | Kate & Jason Mott |
| Palmer Rd., from Chaplin Elementary to Ridge Rd. | Brandi DeMao |
| Palmer Rd., from Ridge Rd.to Chaplin St. | Peter & Jeanette Haines |
| Parish Hill Rd., from PHS Pond to South Brook Rd. | Tanya & Tom Stone |
| Pumpkin Hill Rd. from school bus turnaround to East Branch of Stone House Brook. | Warren Church |
| South Bear Hill Rd from Miller Rd. to Cedar Swamp Rd. | John Lamb |
| Tower Hill Rd. from Town Line to Bolduc Ln. | Dick & Helen Weingart |
| Tower Hill Rd. from Davis Rd. to Chaplin St. | Scott Matthies & Anne Sicilian |
---
2021 Cleanup Photos
Email photos to cleanup@komuves.org to appear here.
For any questions or comments, please contact Chris Komuves at cleanup@komuves.org or (860) 455-9839 [cell]. You can also view information on previous cleanup days.